Hotels
Car Rentals
Flights
Packages
Flight #1
Flight #2
Flight #3
Flight #4
Flight #5
Hotels in Kotla
Sainj - Ani - Banjar - Aut Road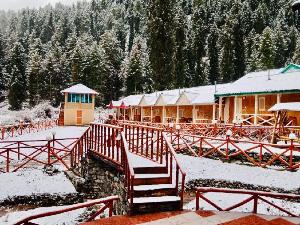 Deothi - Mashnoo Road, Near Rampur Bushahr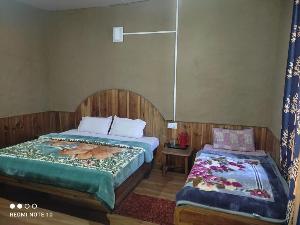 Load More
About Hotels in Kotla
Finding good hotels in Kotla is possible with a little time and effort, there are 51 hotels in Kotla with best deals on WAWStays.com. While on your trip, you will naturally want to stay close to the prominent landmarks in Kotla and you should search for top Kotla hotels like Madpackers Jibhi, Wind Chime, Riverstep nature Camp and Huts accordingly. These hotels offer best stay in Kotla at affordable prices. You will be able to find pocket-friendly Kotla hotels that offer good amenities to travellers. There are other couple friendly hotels in Kotla which welcome couples. You can also find many business hotels in Kotla which take care of the requirements of those traveling for work.
There are several deals and offers available on hotels in Kotla that you should not miss out. You should compare prices online in order to get the best deals on Kotla hotels. Many tourists prefer booking hotels in Kotla at reasonable prices. There are many budget hotels in Kotla that offer good accommodation and reasonable amenities at low prices. These hotels are also quite pocket-friendly as you don't have to spend a lot to get these rooms. The rooms are clean and also the washrooms are tidy and neat. These hotels provide essential basic amenities at a pocket-friendly budget and fulfil your necessary requirements. In spite of keeping the price low, these rooms don't compromise with quality.
Now you can fix your budget and enjoy best facilities when you stay in Kotla, India.